12 Oct

A Note from Donna – October 2017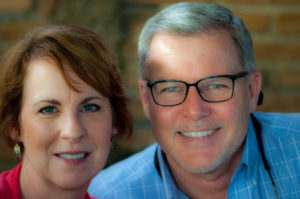 As we kick off this year's annual yearend giving campaign, I would like to say thank you for helping us get to where we are. Without our financial partners, we could not have grown into the multi-faceted mission that we are presently.
We all know that God deserves the honor and glory, but we also know that in His great wisdom, He deemed it necessary that we each participate with the gifts He has given each of us. Some of us have the gift of service to others, some preaching and teaching, and others are gifted to give. All that we have is His and He makes all the successes we have in this life possible. I hope you can feel the importance of the role you play in bridging people from darkness to life, from despair to hope, and from sin to transformation. None of the bridges that Mission UpReach has built would be possible without your help and bridges that are under construction will not be completed without your on-going help.
As we have grown, some individuals who have given smaller donations in the past have begun to think that because our need for donations has grown, their "small" gift is no longer helpful. That could not be further from the truth. Every dollar that is given is a gift to our Father, who is the master of making beautiful things. Please consider participating in our year-end campaign, no matter the amount. We vow to use every dollar for His glory and honor.