12 May

Our Ministries Continue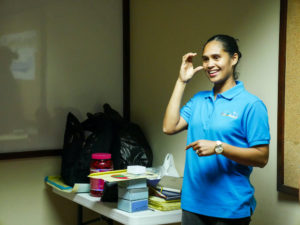 In spite of the current situation and shutdowns, our ministry team continues to serve.  Our school for the deaf (ESPERO) is still functioning by utilizing online resources. This is especially challenging considering that our students are deaf and cannot read.  Our teachers have to prepare their classes and present the lessons via video chat.  This creates many limitations in being able to help students one-on-one.  Plus, there are some students who don't have the technology or the internet connection sufficient to participate.  Once they are back in school, there will be a lot of focus on remediation and catching up.  The devotion, passion and commitment of our team is impressive and encouraging.  We have also been encouraged to see more family involvement and interest in our deaf students' language learning and schooling. This has always been a goal of the program, and we are pleased to see that this time of homeschooling has helped further that goal.
Unfortunately, our DESEO outreach has been shut down almost 100%.  With schools not in session, our ability to touch the lives of these children is very limited.  With the very strict guidelines in place, our team cannot even visit children to check in on them.  We do expect that we will have our hands full with tutoring once school is back in session.  Additionally, we have started a campaign to raise $25 per child to prepare a basket of essential food for the families.  We can obtain special permission to deliver baskets, which will also allow us to check on the children. If you are interested in participating in this outreach, please send your donation via your normal route, but note that it is for the "Love Opens Doors" campaign.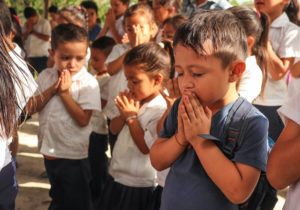 Many members of our DESEO team have been reallocated to meet the demands of our agricultural operations.  Several of our team members are temporarily selling products while others have been assigned tasks related to inventory and product maintenance.  We appreciate and value our employees who have demonstrated flexibility during these challenging times.
Our local church is not as fortunate as most in the US to be able to conduct online worship services for its members.  Many of our members have very limited access to the internet.  What has worked somewhat effectively is to utilize WhatsApp and upload audio clips with three weekly devotionals and a communion service on Sundays.  It seems to be very encouraging to the members who can participate.  Our church is also helping with food baskets as they can.  To date we are not aware of any of our church members nor team members who have been ill with the virus. Praise God!