01 Jul

Thank You for Your Generosity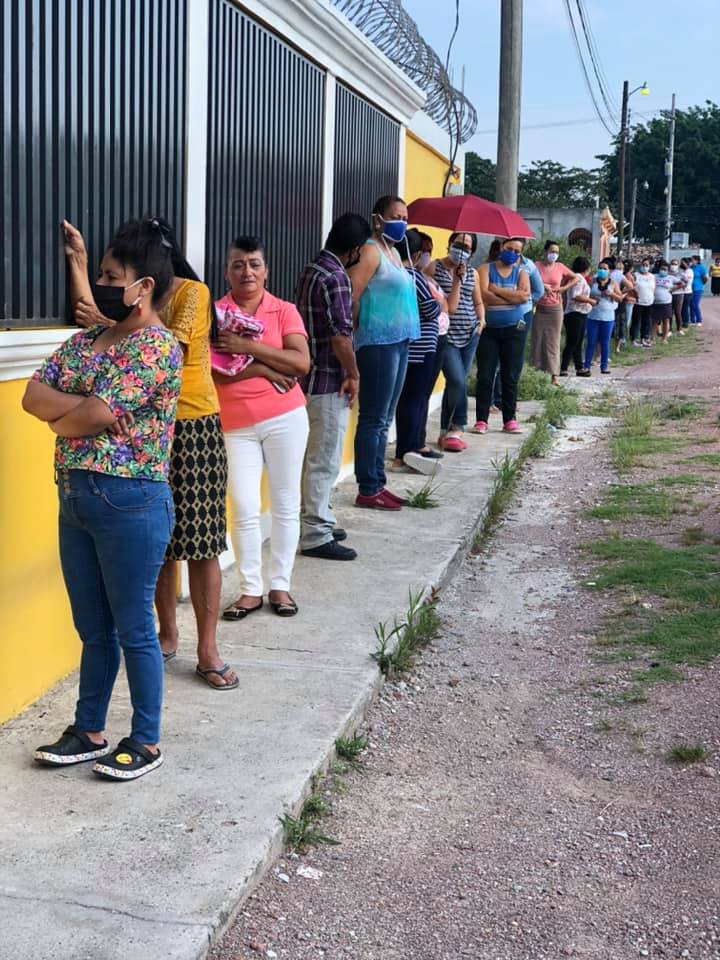 DESEO Project and Matching Challenge Bless Our Ministry
We are humbled that so many of you responded to two of our more recent fundraising efforts. Our DESEO Project (child sponsorship program) was able to successfully take food baskets to 242 families! These baskets consisted of basic provisions for a family of 4. Times are really tough right now for most families with the country still shut down. Most of the families we serve are made up of day-laborers who have been without employment since mid-March. Our efforts seem like a drop in a bucket, but the love and concern our little drop provides gives hope and communicates love.
DESEO Team Leader, Yulema Reyes, saw this firsthand. "I had the opportunity to deliver food to four communities in Santa Rosa de Copán," she said. "It was a great blessing to be able to see the joy of each mother and father when receiving food in these times of crisis. Among their words of thanks, some of them commented that they felt powerless not having food for everyone, but they thank God that He always provides at all times."
The Honduran government has mostly washed their hands of the situation, providing no help or support for their people. As they continue to insist that companies pay their employees, in spite of businesses being shut down, they are draining businesses which will eventually lead to an even greater crisis. We are among the few able to continue complying with the law, and we thank God for his provision, which has flowed through your generosity.
Our recent Matching Challenge campaign was a great success and your participation provided the $25,000 needed to match the $25,000 offered! Your ongoing support enables Mission Upreach to provide opportunities to local Hondurans who wish to be a part of the radical change in their communities, like recent hire, Anny Tabora. "I started working for the DESEO Program in January of this year," noted Anny. "I was very excited and grateful to God and Mission Upreach for giving me the opportunity to work in a place where I can help those in my country. As a child, I asked God to make me a channel of blessing for others and it fills me with great joy that He has answered this prayer. I would like to tell each donor that what they sow means more than money. It is hope. It is love. It is joy. You are changing lives and creating stories."
Thank you! And as always, we ask for your gift of prayer and guidance as we navigate these new challenges.