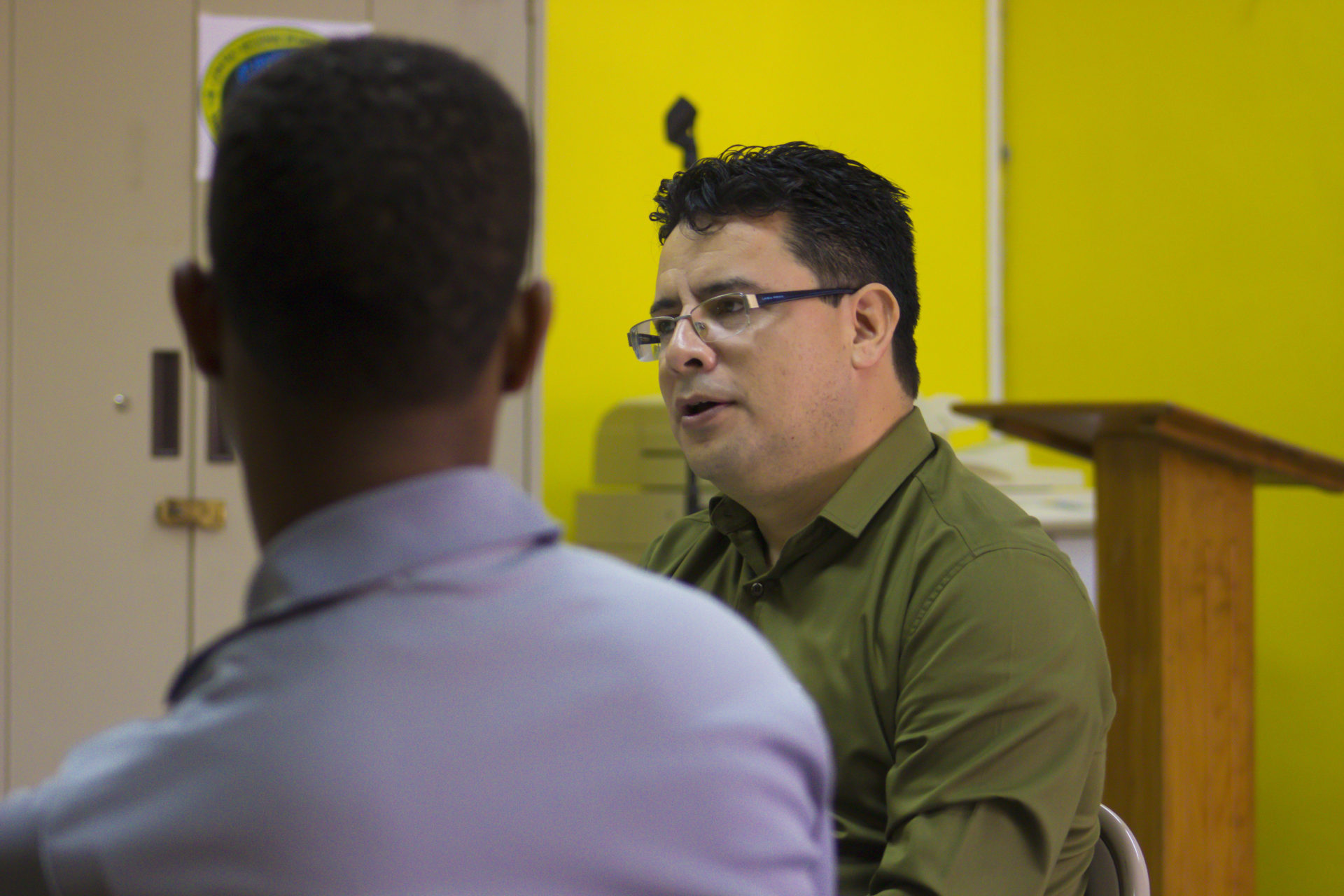 11 May

Baxter Institute and MUR collaborate on training
Selvin Monterroso is a native Guatemalan who is married to his wife Duña who is Honduran. He has two bachelor's degrees in theology. One from the Baxter Institute and the other from the Catholic Seminary in Tegucigalpa, Honduras. He also spent three years in Abilene, Texas where he received an M.A. in theology from Abilene Christian University. He presently serves as the Dean of the Baxter Institute.
Selvin has a superb knowledge of scripture and is somewhat demanding of his students which seems to make him a very effective in his dual roles of professor of Bible and a Dean of the school. Thanks to the President of Baxter, Steve Teel, once or twice a year Selvin is able to come to Santa Rosa and work with a small group of full time ministers that have a deep desire for ongoing education. These are nonaccredited, graduate level studies. For the last couple of years, we have had a group of five men, four of whom work for Mission UpReach as teachers and trainers and the fifth is a local evangelist that is supported by the Holland Park Church of Christ in Greenville, SC. These men are usually "worn out" when they finish the course with Selvin. They must read some 1000 pages before the one week intensive takes place and then spenda minimum of 40 hours during theweek with Selvin teaching them much like an old-school Rabbi taught his disciples. And to follow up they are required to submit papers covering the content to Selvin for his review and grading.
We appreciate President Teel and the Baxter Institute for giving us access to Selvin. The good he is doing here by challenging, teaching and inspiring our trainers, preachers and teachers is invaluable.