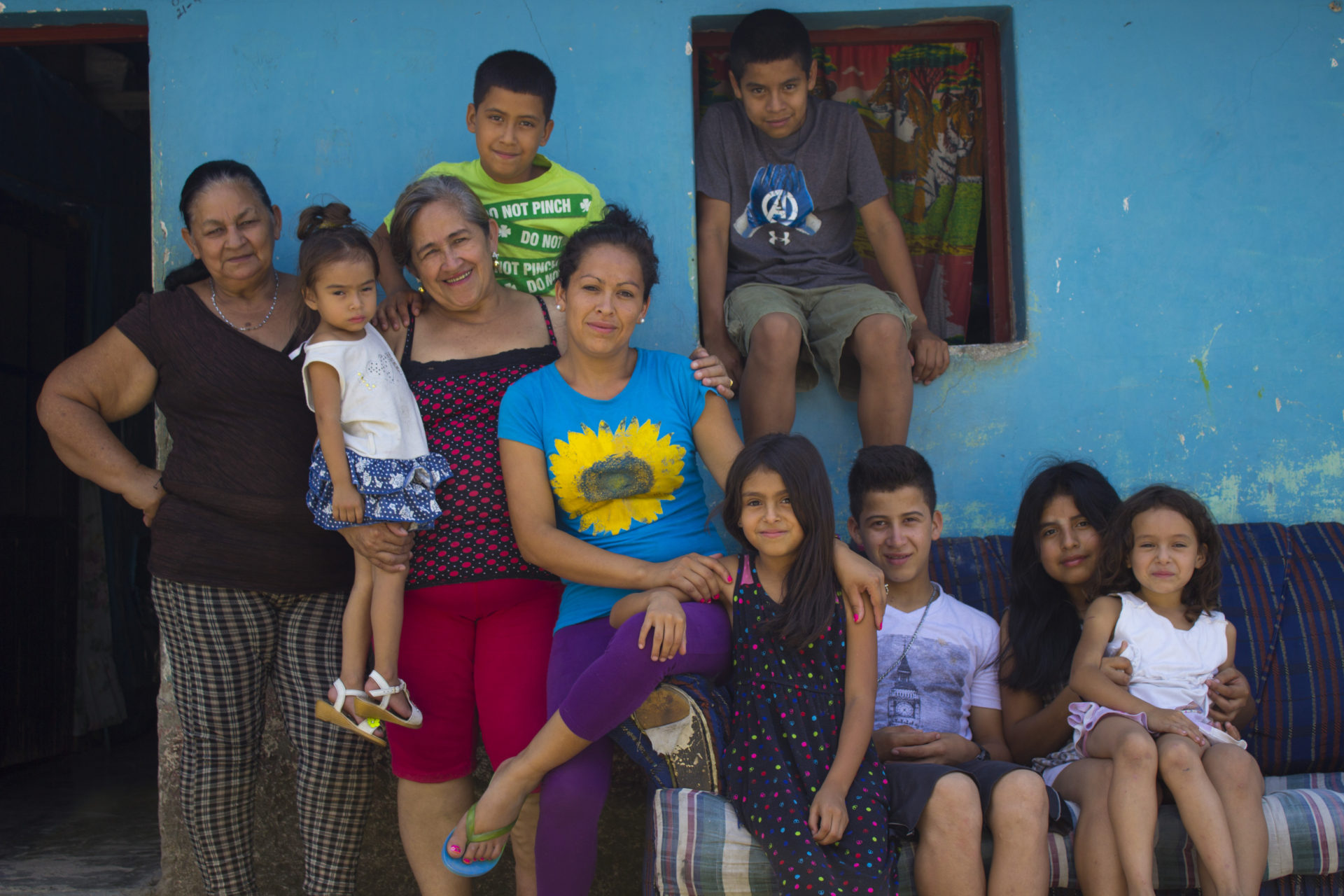 11 May

One family's story of transformation
In 2015, Donna Waldron traveled to the Los Angeles elementary school for a routine meeting with the director. While conversing with parents and teachers of the school, 6-year-old Edith Fernanda approached Donna and struck up a conversation. Donna invited her to come to the new church that had just been planted right down the street. For weeks Fernanda begged her parents, Mirian and Wilman, to go to this new Church so she could see her new "gringa friend". Being catholic, Fernanda's parents were hesitant to attend a different church but were persuaded by their daughter's persistence. They were surprised by what they found.
"I really loved the doctrine they taught, the fellowship, and just the overall atmosphere we experienced" says Mirian, "it was unlike any other church I had been to." Mirian immediately invited her family to come the following Sunday. Her sister Estela and aunt Consuelo were the first to take her up on the invitation. A few months later, Estela and Consuelo were both baptized followed by Mirian and Wilman on July 26th, 2015. Eventually Mirian's mother Rosa also started attending along with her niece and nephew, Luz and Mauricio. Mirian's other sister, (the mother of Luz and Mauricio) goes to an evangelical church but her kids prefer the Church of Christ. Luz, age 14, even said that when she decides to get baptized it will be at the Church of Christ. Mirian started to get involved with the deaf ministry because she wanted to learn sign language to be able to communicate with her sisterin- law. She started learning the signs by following along during the worship service and participated in the classes offered by Matt Bridges.
This year, Mirian was offered a job as an interpreter for the Deaf school. Wilman was also offered a job as a security guard for Mission UpReach. The two continue to share the good news of Jesus with their neighbors and family members. As of today, because of Fernanda's persistence and Donna's invitation, fourteen members of one family are now disciples of Christ.