01 Mar

A Note from Donna – March 2018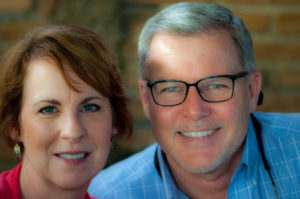 As our brigade season kicks off, I think about how many times a visiting team makes a difference in just one life. That might not seem like the best return on investment, until you hear the stories-like the 22-year-old man who thought he had a hernia. He was on a four- to six- month waiting list for help, with little concern for his reality. It turned out he had testicular cancer and is now being successfully treated with a very good chance of survival and a normal life. What if he was forced to wait six months?
And then there's Iris, a special needs 10-year-old, who would not be alive if her mother hadn't brought her into our medical brigade. She was dying from pneumonia and could not eat regular food. Her family could not afford nourishing milk. We were able to give her the necessary medication to fight the pneumonia, and through the generosity of two young girls (who keep her supplied in milk with their allowance), Iris is thriving.
These are just a couple of examples of the impact a brigade can have on one life. While thousands of others served might not be in such desperate situations, they too are impacted as we meet their needs in the name of Jesus.
Please pray for our visiting teams: for their safety, for those they will serve and mostly that our Lord will be glorified.