11 Jul

Moses Project Contributes to Self-led, Self-sustaining, Self-replicating Churches

by Jon Stacy

When we were presented with the opportunity to take over the operations of the Moses Project, one of the first decisions that we had to make was what to do with the boys that are there. The idea of having an agricultural training center for young boys was a totally new concept for Mission UpReach and we struggled at first with how this training center fit into our plan for planting self-led, self-sustaining and self-reproducing churches. During the past 3 years of owning and operating the Moses Project this plan has come into view and we are already beginning to see glimpses of how this can be a huge tool for planting these self-led, self-sustaining and self-reproducing churches.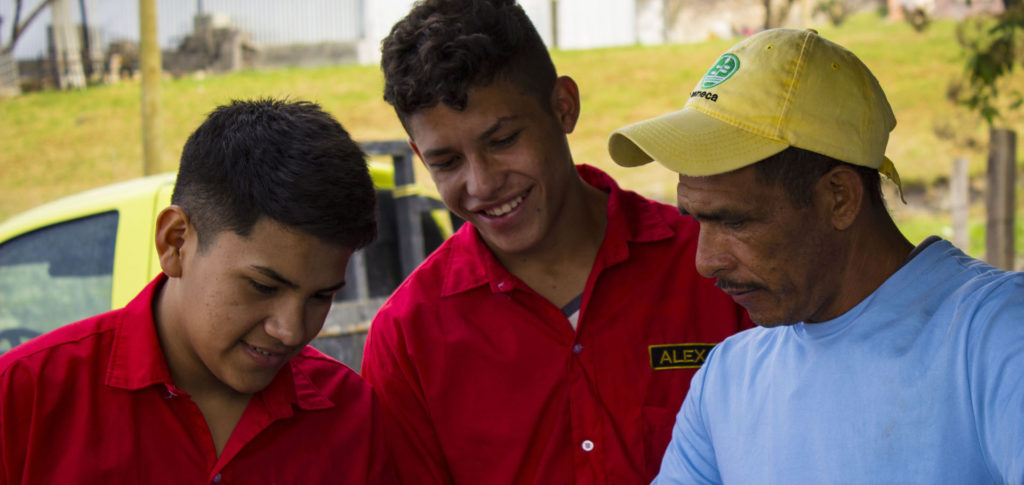 The boys come to the Moses Project having completed the sixth grade and are with us for the next 6 years while they complete their formal high school education. This gives us six years of being able to invest in their lives and disciple them to become leaders in their families and communities by using the examples that we find in the Bible of what God defines as a leader and how a leader then uses that gift to bless others. These boys will pass through our CRESCO school as well as our CREO program during their six years with us. They attend chapel 4 days out of the week and are active members in the Belen congregation's youth group as well as participants in the worship time on Sunday morning. Teaching these young boys to be leaders in their families and communities helps us to meet the goal of a self-led church.
We also are teaching these boys the latest in agricultural techniques in the areas of aquaculture, coffee and poultry. We have partnered with a government run technical school, so these boys also learn valuable career sustaining skills such as welding, carpentry, auto mechanics and electricity. These boys will not repeat the cycle of subsistence living which more-often-than-not ends up in them fleeing illegally to the states. We are teaching these boys how to be self-sustaining and provide for their families and their community. This helps us meet our goal of having a self- sustaining church by having young men who have been trained and are equipped to have gainful employment that provides for their families and communities.
The self-reproducing church comes naturally if we have done our job of discipling these boys to be disciples who make disciples who make disciples etc.
We pray that as these boys leave the Moses Project that we can say to them some of Paul's last words to Timothy. "But as for you, continue in what you have learned and have become convinced of, because you know those from whom you learned it." 2 Timothy 3:14