13 Aug

A Note from Donna – August 2018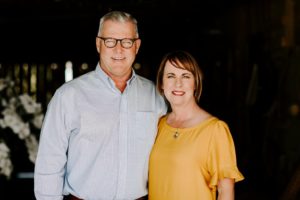 by Donna Waldron
While the summer months of June and July are our most intense brigade months, we are now enjoying brigades year-round. This summer we had 7 solid weeks of groups consisting of 250 individuals who served in various ways, such as medical brigades, VBS and construction teams. We reported on the groups we had in June and are happy to announce that our July groups were equally successful.
We started the month with the Snellville Church of Christ (Georgia) who performed a beautiful and well organized VBS for several hundred children that we serve weekly in our DESEO program. That same week, we hosted the Edward Via College of Osteopathic Medicine who visited 4 different locations to provide basic medical assessments and treatment. In the second week of July we had a large group from the Burnt Hickory Church of Christ (Georgia) who not only did a medical outreach, but also had a VBS team as well as a construction team. That same week we hosted Scott Galloway who came to do some ongoing training using the Upward Basketball approach. He trained our team as well as conducted a camp for 60 children. Several from the Burnt Hickory group joined Scott in those activities. The last group of this season was a combined group from the University Church of Christ (Colorado) and the Grand Junction Church of Christ (Colorado) who came to conduct a medical outreach.
While these seasons of brigades can be exhausting for those of us on the ground, they also leave us so content. We get the privilege of working alongside many who have been coming to serve for many years as well as enjoy getting to know folks who are new to our mission. Mostly, we get to enjoy watching God work in and through those who make the sacrifice to come and serve. As we have stated many times before, Mission UpReach does not raise funds for any of the good works these groups do. They raise their own travel funds as well as the necessary work funds to perform the good deeds they perform while here. Thank you to all who came to serve in western Honduras!!