10 Dec

"Fully Alive" in Western Honduras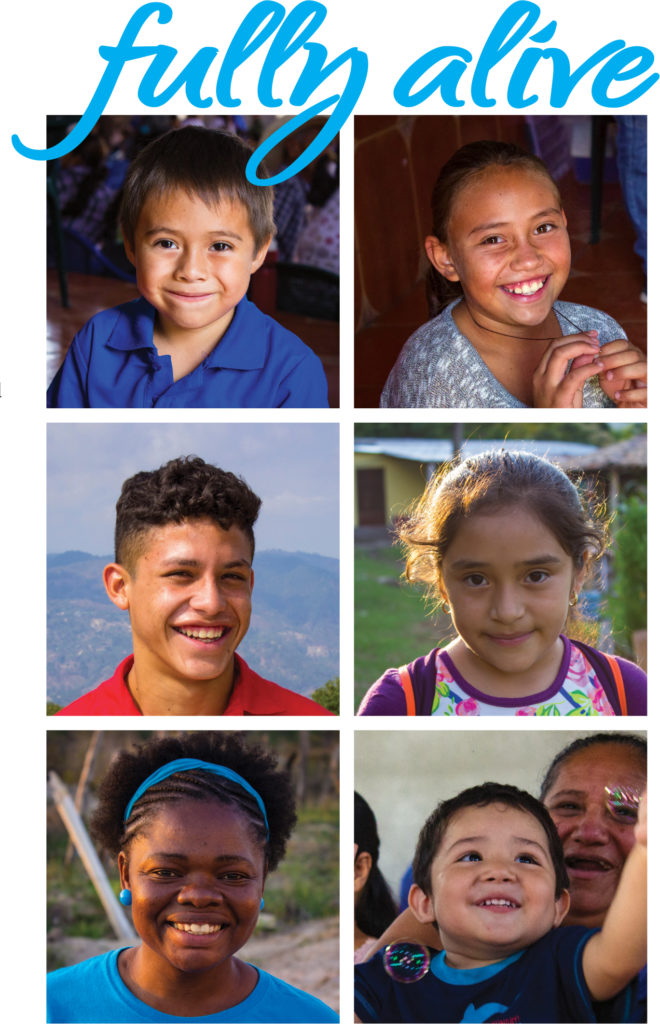 by Phil Waldron
Fully Alive, developed within and without in Christ, is this year's theme for our year-end annual giving campaign. We chose this theme because we believe it best represents what we do here at MUR. Our approach to missions is very much shaped by the words of the prophet Micah where he said, "He has shown you, O man, what is good; And what does the Lord require of you but to act justly, to love mercy, and to walk humbly with your God?" (Micah 6:8).
We understand mercy to be compassion for the poor and weak as well as the oppressed and suffering. This compassion serves to motivate us to good works, in the name of Jesus, that bring relief and hope to the marginalized of this society. But we also focus on justice. Not the sword carrying, punishment dispensing actions that you see played out in your favorite Netflix series, but rather actions that are "other focused and guided by an upside-down kingdom world vision." To act justly, in the sense that Micah was referring to, is to work tirelessly in changing the underlying causes of lost-ness, oppression and poverty.
Billy Graham, in his daily devotional book entitled, Unto the Hills, told a story about a famous Baptist preacher from the 19th Century. Graham drew an interesting conclusion from the story that we think is worth considering. "Charles Haddon Spurgeon, the great London preacher, was once the guest of a man who made his virtues the chief topic of conversation; but his virtues were all of the negative kind, consisting of the bad things he had not done. Disgusted with the man's self-righteousness, Spurgeon said, 'Why, man, you are simply a bundle of negatives. You don't drink, you don't gamble, you don't swear. What in the name of goodness do you do?'"
Graham remarked after retelling this story, "We know that, fundamentally, salvation is not of works. But in stressing this phase of the Gospel, too many have neglected to emphasize the fact that we will be judged more according to the good we have left undone than for the evil we have done."

Here at Mission UpReach we ask ourselves, "what good are we leaving undone that the Lord intends for us to do?" Many of our programs like our ESPERO school for the Deaf and DESEO, our public-school values education program, began when we identified a need in the community that no one else was willing to meet. So, in the definition of justice that we believe Micah was talking about, Mission UpReach is focused on working tirelessly to change the underlying causes of lost-ness, oppression and poverty.
We work to teach Biblical values and morals to 2,500 children every week in the public schools through our DESEO program. This training gives children a new "future orientation." We also work in educating the Deaf of this community in our school for the Deaf that we call ESPERO. In ESPERO, they not only learn how to sign but they also learn how to read and write. For them, being able to read and write is the "magic key to take them where they want to be."
We have a boarding school-style working farm called the Moses Project where boys live and work while finishing their high school education at night. They learn advanced agricultural techniques on the farm as well as entrepreneurial skills. These works are all aimed at realizing "justice" because without the skills and knowledge that these programs provide, the participants are doomed to repeat patterns of poverty that have plagued their families for generations.
None of this would be possible without your donations. We need your help. Please give to our annual campaign so that these works of justice and mercy might continue. We cannot do it without you. Help us share the good news of how to become fully alive in Christ by giving today.
You can mail a check to:
Mission UpReach, Inc.
3221 Dundee Road
Longview, TX 75604
or give Online at our website at:
https://missionupreach.org/donate/