23 Nov

Blessing Others Through Healthcare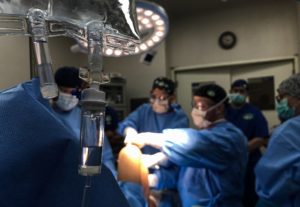 Orthopedic Surgical Team Performs 46 Surgeries
Once again, a team of surgeons and staff came to Honduras to perform surgeries on people who otherwise would not be able to receive help. This time the team was orthopedic, performing knee scopes, repairing ACL's, and some shoulder repairs. Sometimes our surgical teams help the local hospital reduce their waiting list, which directly blesses people who have waited months for elective surgeries like tonsillectomies and gall bladder removals. But when an orthopedic team comes, they help people who would otherwise never have the much-needed procedures done due to the lack of financial means. A simple knee scope costs $3000, which may not sound like a lot to you, but for the folks we help this is four times what they earn in a year. ACL and shoulder repairs cost three times that amount and would be impossible to pay for. Witnessing the gratitude of the patients is better pay for these team members than what they would earn if they had stayed home this week. Our church planting team follows up with each patient two to three weeks post-surgery by visiting each one of them in their homes. This is quite a project because it requires our team to cover a large geographical area in order to get to each person. Sometimes the patients are hesitant to give us their contact information, fearing we may be from the government and might demand some sort of payment. When the realize our sincere desire to check on them and pray with them, they are often moved to tears. They struggle to believe that there are people in the world who do things for others simply because they love as God commands. At Mission UpReach, we are honored and blessed when teams of surgeons come and impact the community in this way. Doors are opened and lives are changed.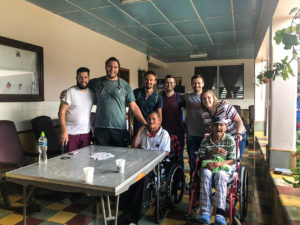 The Edward Via College of Osteopathic Medicine (VCOM)
VCOM returned to western Honduras for the third time this year. This group from the Virginia campus focused its outreach to mostly children. In conjunction with our DESEO program, we strive to provide one medical checkup per year. Thanks to VCOM, we were able to serve 300 children with such checkups. They also spent one day serving 100 people in our local congregation. This experience provides exposure to unique pathology for the medical students and in turn blesses many in need. We so appreciate VCOM's trust and confidence in us as we provide the logistical support for their medical outreach.