12 Dec

Year-end Activities for ESPERO and DESEO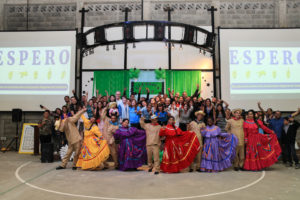 Our school year has been finalized for 2019. We always have a closing ceremony for our deaf school, ESPERO to celebrate their accomplishments and encourage them to keep on working. This year we had graduates from 1st, 2nd, 3rd, 4th and 5th grades. Next year will be a great milestone for the rising 6th graders. Here in Honduras, graduating from the 6th grade is a big deal, because many do not make it that long. Our students have persevered and worked hard. But the most beautiful thing is watching them function as a family and support system for each other. This year's closing ceremony included the usual passing out of grade level certificates, honoring the star students, a short skit and some wonderful folkloric dancing.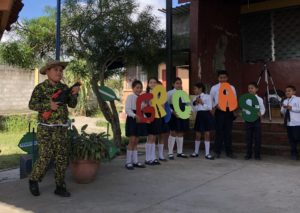 DESEO also wrapped up the school year with a special skit about taking on the character of Christ. The children are always sad when it's the last week of DESEO visits. Lord willing, we will continue in the same schools next year plus one additional school. Our team spends the month of December preparing for the next school year, which begins in February as well as preparations for two weeks of Bible Camp that will be held in January. One of the highlights for our team this year is that through our DESEO Project, child sponsorship program, we have received sufficient funds to have a Christmas party at four of our schools. For most of these children, the simple gift we give them at the party will be the only gift they receive this year. It is an honor for our team to be the bearer of the generosity of our supporters to these precious children.