27 Jan

A Note from Donna – January 2020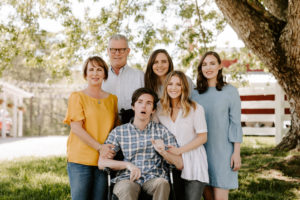 In early December I had the privilege of teaching a seminar on the "Holiday Blues." The need to help people endure the holidays, especially if they have lost loved ones, is applicable here in Honduras as well as the U.S. For some of us, the holidays are stressful and create dread. While everyone else seems happy, we are often reminded of our losses and what we had dreamed our Christmases might be like. Per usual, my preparation and delivery of that theme has served to remind me of reality as I dealt with my own sadness during the holiday season.
The passage that has gotten me through the holidays this year is Romans 15:13, "May the God of hope fill you with all joy and peace as you trust in him, so that you may overflow with hope by the power of the Holy Spirit." I have learned that "trusting in him" is the key to hope, joy, and peace. Focusing on what we have rather than what we have lost is challenging, but by the "power of the Holy Spirit" we can do it. I pray that as 2020 kicks off, you will overflow with hope so that your life is blessed, and you are a blessing to others.
Thank you for being a part of the work God is doing in western Honduras. We feel so honored to be here and we recognize the sacrifice many make to make that possible.