13 Feb

A Note From Donna – February 2020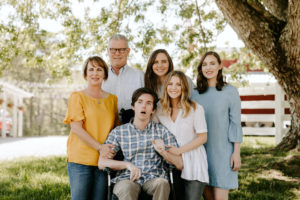 While our local church (planted 5 years ago by Mission employees) is separate from the Mission, we work collaboratively to serve our community. For example, the majority of our deaf students have been converted to Christ and are active members of that church. Many of the children who participated in our kid's camp are from church families, and those who aren't are now interested in being a part of the local church. All that we do is for the purpose of bringing people into a transformational relationship with Jesus Christ, and we believe that being a part of a church family is vital to that process.
One of the roles I play in our local church is serving with a committee to plan activities for the women of our church. We have many wonderful things planned, but for the first time we are planning a weekend women's retreat! It will be low budget, but full of fellowship and wonderful growth-promoting classes and activities. Other things we have planned this year include a two month long teaching series, a regional ladies' day, an outing to fellowship with one of our church plants, and a few nights of serving coffee and bread to families who are caring for their sick loved ones at the local hospital. I am personally challenged and encouraged by the enthusiasm of our ladies to grow and change and serve.
Please continue to pray for us as we move forward in faith with our plans for 2020. The challenges are great, but we fully trust God to move mountains and continue to bless our feeble efforts! Thank you for all you do to support us.