12 May

A Note from Donna – May 2020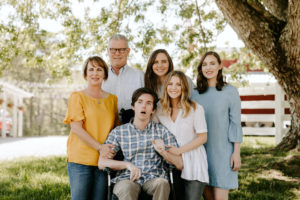 Phil and I have still been unable to return to Honduras. Each time we approach the date of our return flight, our flight is cancelled, and we rebook.  As of now, the Honduran government requires anyone who repatriates into Honduras to sign a draconian agreement stating that one will take full responsibility for any medical expenses incurred by anyone who may contract the virus from the returning individual.  Additionally, the agreement states that in the event of a death related to the virus that can be tracked to the repatriated individual, jail time must be served.  A 14-day quarantine must also be observed.  We have grave concerns about signing such an agreement and are prayerfully considering the timing of our return, when that is actually a possibility.  Meanwhile, we have been blessed with more time with Harrison and Hayley as well as assisting Laura in finding housing in Chattanooga, TN where she will attend graduate school in the fall.  We are very blessed to have such a great team in place in Honduras, allowing us to continue to guide and direct remotely.  Thankfully, Phil's cousin and his wife have graciously allowed us to stay with them. I am sure they never dreamed their initial invitation would be so extensive.
We thank you for your prayers and support.  As of today, Mission UpReach has been able to continue to pay the salaries of its 125 employees, impacting 1000's of lives during a time when many are without income and food.  About 50% of them are not able to work due to restrictions while the others are considered "essential" workers. We ask that you consider joining us as we support these families who can then help their neighbors.  We see this as a very effective way to help the poor and needy during this time.  We are fully trusting God while knocking, seeking and asking for His direction and help in the days to come.