01 Jul

Another Life Cut Short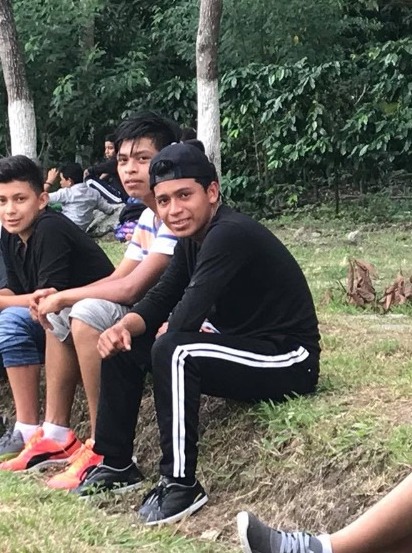 By: Jon Stacy
Have you ever had a day where things were just clicking? You were checking things off your to-do list and things seem to be humming along and then *BAM* you receive a knock on your door, and your whole day comes to a screeching halt? I know that many of you have. I have before, and I know that it won't be the last time it happens.
Erick Abimael Perez had his life taken from him at 9 am on Thursday, June 9th. He was just 16 years old. Someone took it upon themselves to riddle the house in which he was sitting with bullets, many of which struck his body. Done. Over. Another life cut short in Honduras by senseless violence.
Erick was recruited to become a member of the Moses Project family because he showed potential. He was a brilliant young man with the world at his fingertips, but the systemic poverty of Honduras kept him from realizing his full potential.
You see, that is exactly why the Moses Project exists. It exists to take young men like Erick and give them the opportunity to realize their full potential. To realize that there is something more out there. To realize that you can be what you dream of being. To realize that you can learn a skill and you can find gainful employment and you can provide for a family.
Erick began his time in the Moses Project in 2016. In January of 2020 Erick entered what would have been his junior year in high school. He attended our first Bible training seminar of the year and showed real interest, not just in learning the material to pass the course, but real interest in Jesus and what he offers. Shortly after the seminar, COVID-19 hit. The schools were suspended, and the boys were sent back to their villages. I last saw Erick on Thursday, March 5th before I went to spend time with my parents for a week. I will never see him again.
I have asked myself many times if we are making a difference at all here. At times it seems like we are trying to empty the ocean with an eye dropper. There is so much mission to do here—so much good that has been done, is being done and has yet to be done. I am in no way writing this to profit from this tragedy, but it highlights just how real the need is here for the light of Jesus to shine into this darkness. We need money to operate. We need money to get to the villages with the Good News. We need money to change lives.
Just recently I saw that someone started a non-profit for planting trees and they have already raised $19 million dollars. How does a non-profit to plant trees raise $19 million while missions struggle to get funding to save souls? We are currently in a financial crunch to plant the seed of eternal life. We need your help. The simple fact of the matter is that without money we have no mission. I can guarantee you that Heaven will be a brighter place with these souls saved through hearing the Good News from our ministries and, therefore, by the help of your donations. I pray that Jesus' light shines into this darkness here. God placed the Waldron family here as well as the Stacy family. We are here to shine that light, and we can only do it with your help. Please help us.