03 Nov

A Note From Donna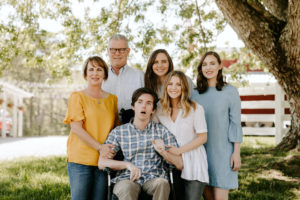 It's hard to believe we have been stateside since March 14th. Things in Honduras have opened up, but not fully. Covid is still moving through the population, much like it is doing here in the U.S. Our department, Copán is now leading in the number of cases and that is expected
to increase as coffee harvesting begins. The capacity to ensure safety for those who harvest coffee is unlikely and the spread is expected to grow. The urgency for the economy to open again and stay open is great in Honduras and many are struggling. Rumors of potential riots exist as shut-downs are under consideration.
During the past month, I had a personal health scare.  Without sharing details, I will share that there was a window of 2 weeks of waiting for some biopsy results.  During that time, I was surprised at the fear that I had to overcome.  I wondered why, after all God has done for me and after all He has gotten us through.  It was a reminder that I live in a fleshly dwelling that is so vulnerable.  I, like so many, forget in my day to day life just how vulnerable we are.  While the struggle was challenging and I felt disappointed with my anxiety and weariness, I am so grateful to God that He allowed me to once again experience His presence and my own helplessness.  I confessed to a doctor friend of mine that I had been busy planning my funeral.  His comment was something like, "go ahead because you are eventually going to die." And he went on to say that it would likely not be from the situation I was potentially facing.  He was correct, we will all face death. Even those Jesus healed and raised from the dead eventually died.  I am so thankful that we can confidently face death because of the price that Jesus paid.  And, I am thankful for those dark times when we have to wait and wonder because each of us need to be reminded of our mortality.  I eventually got the call that informed me that my biopsy was benign.  I praise God for that, but I was also prepared to praise Him if the results were not good.  Let's urge one another to love and good works while we still have a chance.  May we not waste any of our time on this earth on things that simply don't matter.
We ask that you prayerfully consider supporting us during this year end campaign.  Yes, times are uncertain ,and we don't know what we might face, but we have today to do all we can in faith.  May He give you the faith you need for the days ahead!