07 Jan

Help to the Most Needy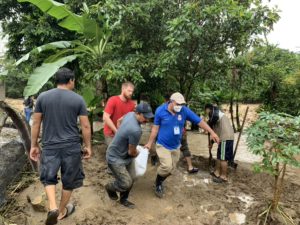 As many of you know, Mission UpReach has received generous donations specifically for hurricane relief.  Most of what has been spent up to now has been on much needed food supplies.  In one area, where the church in Corquin successfully delivered relief, the people were digging through the dirt and mud looking for the corn that had been buried.  This level of desperation doesn't exist all over Honduras, but in the more remote areas where families lost everything, people are doing what they have to do.  The help has focused on providing the three basic foods that Hondurans depend on: corn, rice and beans.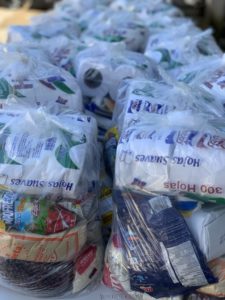 We have also been able to bless these families with chickens from our own Moses Project. Many remote communities are cut off due to bridges washing out as well as entire roads.  For one such community, relief was taken as far as possible in a four-wheel drive truck, then by motorcycle, then horses, then by foot.  Can you imagine what it must feel like for these people who have been cut off and all their gardens have washed away?  In a town by the name of Porterillos, many of the newly converted families have really stepped up.  Eight families from a neighboring community had to flee their homes due to the mudslides, and these "baby Christians" are living out their faith by taking these families into their homes.  Mission UpReach, along with the church in Corquin, are helping by providing some basic food items to these families.  The needs are numerous and at times overwhelming, but our team is committed to identifying and addressing as many of those needs as we possibly can.  We sincerely appreciate your continued prayers for Honduras.