10 Jun

Challenge Fund Met and Exceeded!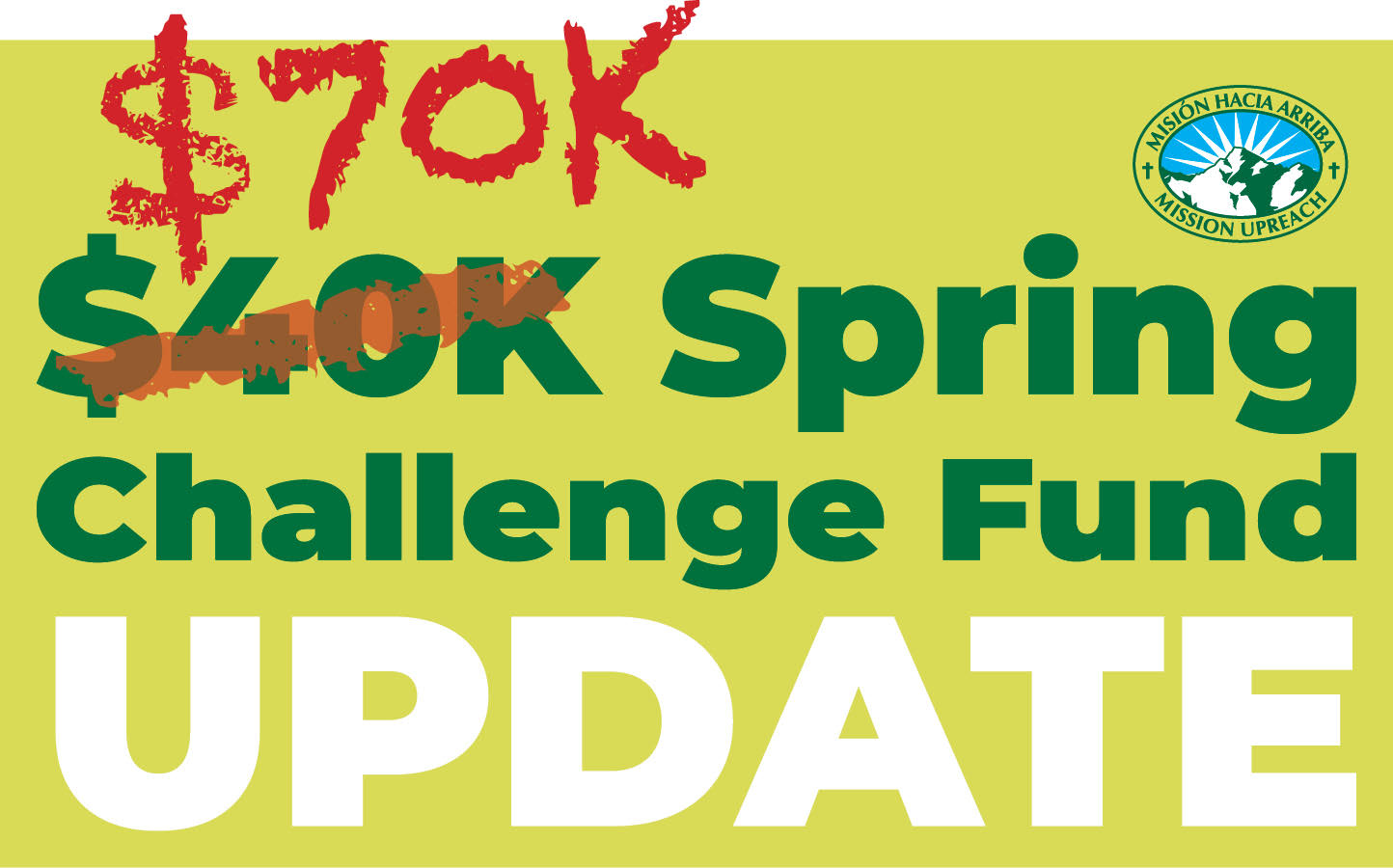 By Phil Waldron
Last month we shared the awesome news that in addition to an original challenge fund of $40,000 that we announced earlier this Spring, three additional donors stepped up to add another $30,000 to the challenge for a total of $70,000 of matching funds.
The original deadline was extended from May 15th to May 29th to allow for more people to participate with the "bigger number" as a goal.
We are pleased to announce that you came through for us. We not only met the goal, but we exceeded it by a small margin. Thank you one and all for praying for this very important effort in funding our ministry operations during this time of uncertainty and difficulty. First and foremost, we are grateful to God for His providence and bounty. And secondly, we are grateful to you, our "fellow companions" as the Apostle Paul might say. We are reminded daily by emails, phone calls and texts of how many of you are praying for Mission UpReach, for us personally and our teammates, and for Honduras. Please don't stop praying. The money is critically important because without money there is no mission; but "unless God builds the house, they labor in vain who build it."  Donna and I both can give testimony that your prayers, time and again, have moved God to intervene on our behalf. We are deeply grateful for your assistance in this spiritual warfare that we all are waging daily.
We cannot thank you enough for co-laboring with us in this manner both through prayers and generous giving. Having said that, please let me say it here once again on behalf of me, as CEO, and on behalf of all our North American and Latin American teammates; THANK YOU.
And as is customary in Latin America let me close my report this month by saying; "Que Dios le bendiga" which means, May God Bless You.