11 Oct

Deaf School Activities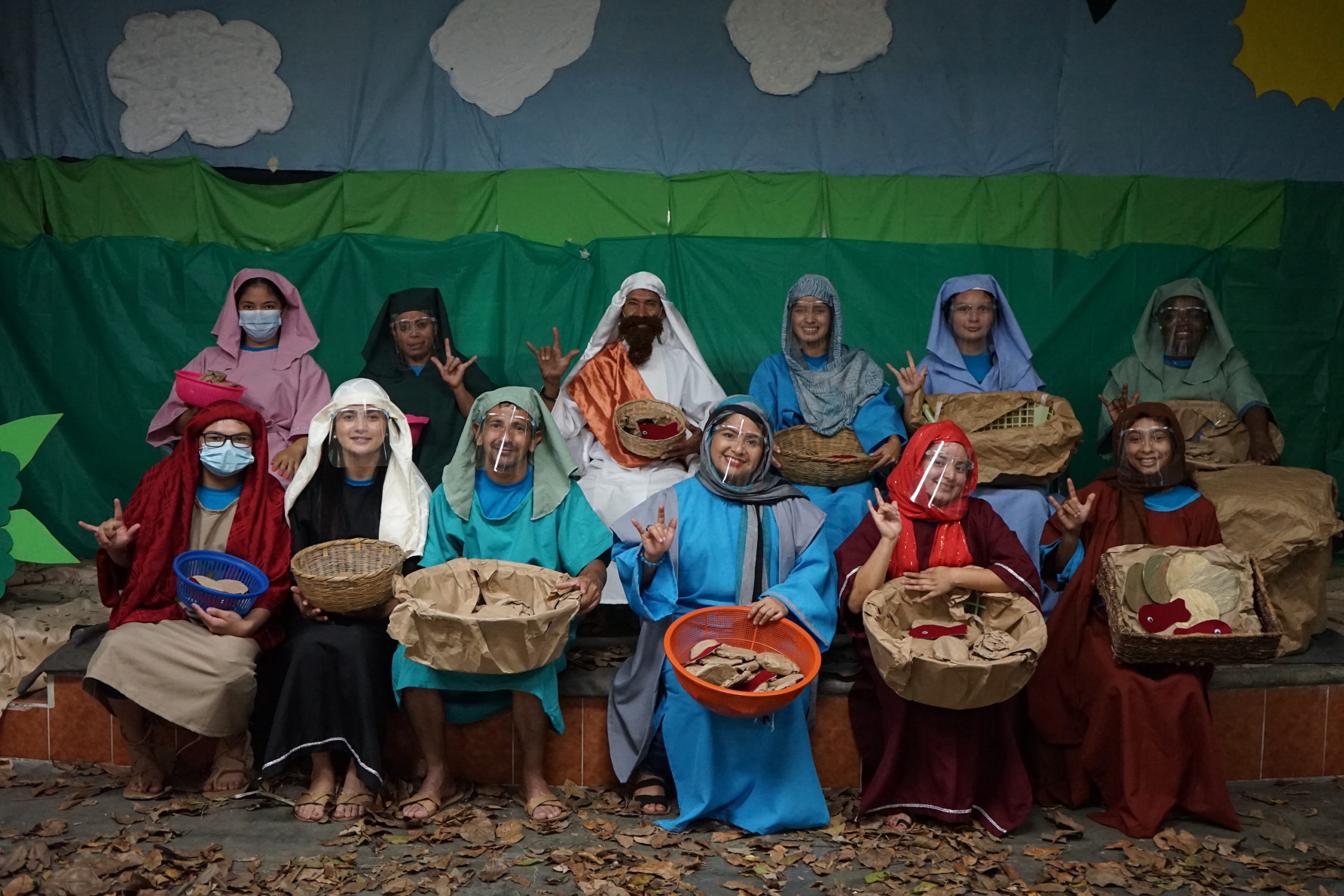 This has been a very busy month for our deaf school, ESPERO.  The students receive Bible as a subject with a different church leader teaching monthly.  It's a wonderful opportunity for the students to interact with the leaders, and the leaders are equally blessed.  Each teacher has a unique approach, and no doubt would share that learning to teach the deaf is challenging and very rewarding.  One of our teachers, Hector Pineda, who works as a DESEO team member, chose to challenge the students with creating a skit of the story of Jesus feeding the multitude with a few fish and a few pieces of bread.  Our deaf students are incredibly creative, and when they do something, they do it very well and dedicate a lot of time and energy to the task.  The students handmade their sandals for the skit and put together incredible costumes.  They also creatively "multiplied" the fish and bread during their skit.  The entire story was acted out, utilizing sign language.  It was done so well that any hearing person could capture the story in detail.  They did such a fantastic job, the elders at our local church invited them to share the skit with the church.  Everyone was captivated and the deaf were so encouraged by the excitement of the church for their performance.
Another exciting activity for the deaf this month was the presentation of a seminar about natural disasters and how to best respond.  Members of the community came to share the information.  It was amazing to see how excited the students were to learn of these things and how seriously they absorbed the information.  Things that those of us who hear take for granted are often new and interesting to the deaf.  The community members who shared their time and expertise were so thrilled with the participation of the deaf with their questions and comments.  They left feeling so honored to have shared the evening with the students.  The evening ended with everyone receiving a certificate for completing the course, something extremely important and valuable in Honduran society. Honduran society still holds a lot of false paradigms about how deaf learn and function.  Connecting our students with the hearing community provides opportunities for the deaf to integrate as well as opens the eyes of the community to the potential of deaf individuals.