08 Apr

Medical Brigade in Villamí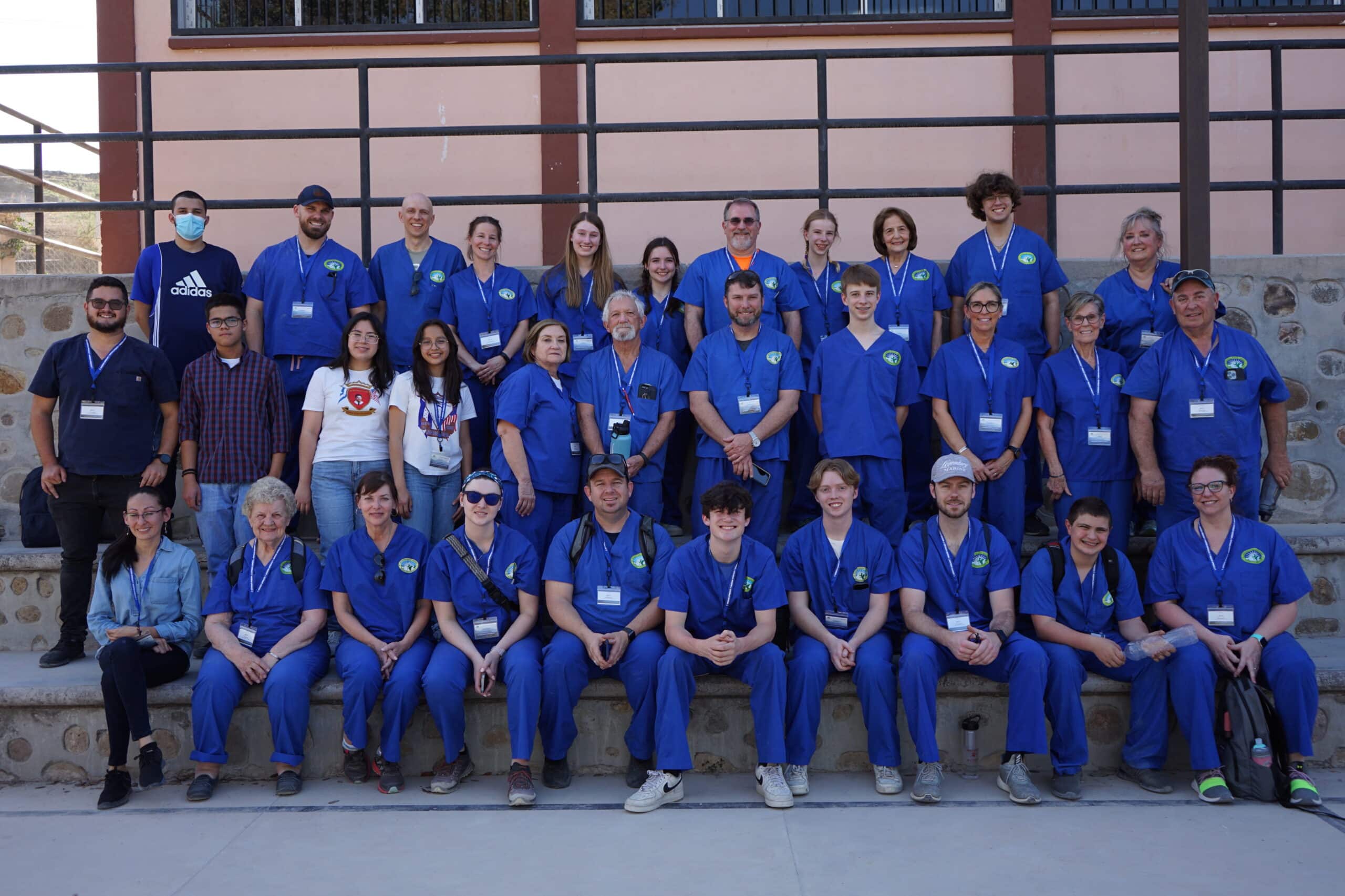 Villami is the location of our latest church plant. We have learned over the years that doing a medical brigade in a community raises the esteem of the church in the eyes of that community. We decided to direct our first medical team of 2023 to this community, and it was very successful. We were able to attend to 965 individuals with basic medical attention, needed medications, as well as other bonus items like sunglasses, toothbrushes, handmade bracelets for the girls and women, and reading glasses for those who needed them.
As the main group was working in Villami, a smaller team of four joined our DESEO team to provide medical checkups for 383 children in our program. Each child was treated for parasites, given vitamins, and any other medications they needed.
This group consisted of 30 individuals from 12 different congregations:  The Hillsboro Church of Christ (Nashville, TN), The Nolen Hills Church of Christ (Nolensville, TN), The Tusculum Church of Christ (Nashville, TN), The Hendersonville Church of Christ, The Bear Valley Church of Christ (Denver, CO), The Central Church of Christ (Moore,OK), The Cardinal Drive Church of Christ (Chicago, IL), The Otter Creek Church of Christ (Nashville, TN), The North Boulevard Church of Christ (Murfreesboro, TN), The Crittenden Drive Church of Christ (Russellville, KY), The Main Street Church of Christ (Milan, TN), and the North Jackson Church of Christ (Jackson, TN). This group of servants were led by Dr. Brad Russell who has led 7 medical teams over the past 9 years. It was truly a "dream team" and only God can bring this many people from so many different churches and locations together.