08 May

Country View Family Farms Brigade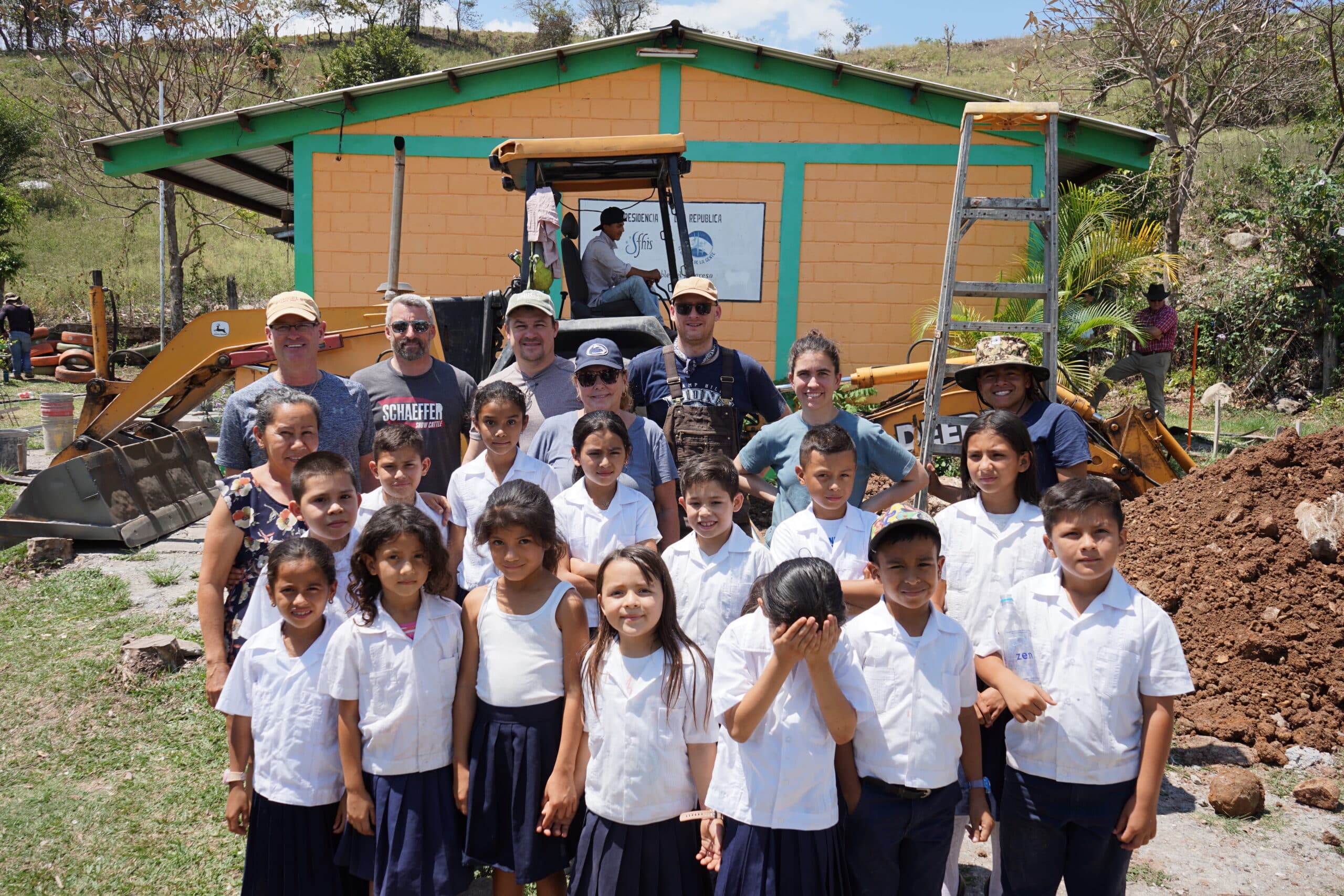 The leadership team from Country View Family Farms out of Hatfield, PA gave of their time and energy to help us with a wonderful project at one of the schools in which our DESEO team works. This school was in desperate need of working bathrooms, new electrical wiring, and the replacement of a wall that was collapsing. Making the bathrooms functional began with digging a huge hole for a cesspool. Before the cesspool, the waste was running across the school yard.  The electrical wiring of the school was hanging low enough to be a danger for the children, not to mention it was incorrectly wired to begin with. Finally, the very large retaining wall was beginning to collapse onto the adjacent property. The work was arduous and challenging. Our DESEO team spent the week working alongside the team providing more hands and feet for the work. The local community was supportive and extremely appreciative. The children from the school along with their parents shared words of gratitude at the end of the week, expressing how hopeless they felt in their own ability to provide the funds for such improvements. Country View Family Farms along with several of their suppliers donated the money needed for the project.
Do you want to know how we made the connection with this wonderful business? Donna went to high school with the wife of the President of County View Family Farms. Lisa and Donna had not seen each other in 30 years but had reconnected via Facebook a few years back. Lisa saw what Mission UpReach was doing in Honduras and suggested to her husband that it might be a mission they could get involved with. It was a blessing for Lisa and Donna to reconnect for what will hopefully be a long relationship of collaboration in doing God's work in Honduras.